So now the action point orbs reflect the player's Action Points, and the player switches between charging and ready animations based on his AP total. I also started building the heart, but I'm probably just going to leave it sitting there for a few days while I work on other stuff.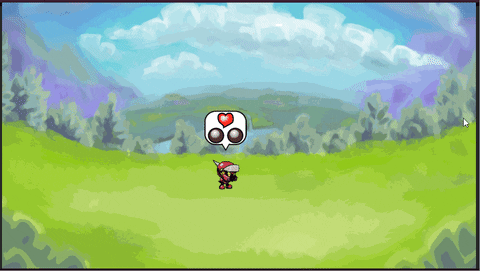 My wife desires coffee. I think I shall appease her, and procure some for myself as well, and then take stock of where I am and what I can do next. This week's goal is to continue tinkering on the RPG. In December, I may switch to making a kids book, switch to editing my comic book, or make a serious attempt to produce a game prototype based on my November tinkerings. We'll burn that bridge when we get to it.
And now for something completely different!
Duck Comics, and the resulting TV shows inspire me. Not directly, as in, "oh yeah, I need to do that," but obliquely, as in, "that's very much in line with my goals, and I can see it is objectively of decent quality, therefore my goals have objective potential."
I like this. I am sadly not going to watch the show due to time constraints and the fact that the Mouse is my sworn enemy, but I like this.