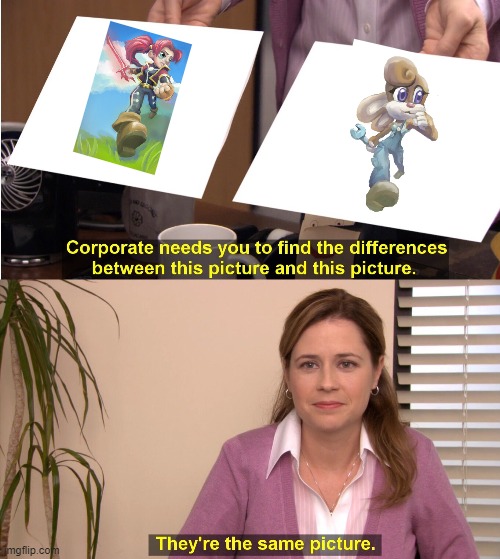 Yeah, I think I've used this pose a little too obsessively lately.
Oh well. The pic of Jenny (the rabbit) was only meant to be concept art anyhow. It'll do.
But on the bright side, I finished the promo picture for Candy Raid!
… dang it!
Hopefully, I'm done with Candy Raid for the foreseeable future. Now, I can focus on the more excellent work of finishing the Awesome Moments storyboard, all the while wishing I was making my RPG instead.