I've implemented giving and taking damage, and released a gif to that effect on the Twitter.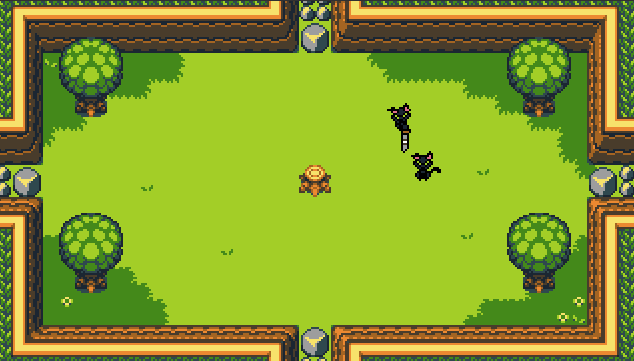 To which I got the following response:
Yeah, about that…
This month's objective is to make an ugly prototype. The point is any time spent making it look "sharp" is time wasted.
Which is not to say these are ugly graphics and the final graphics will blow them away (though maybe. One can ponder.) Rather, these were graphics I had already lying around and used rather than make new ones.
Will they end up in the final game? Time will tell. The Scratch (hero) sprite was intended for use in 8 Lives Left. The Zelda-esque tiles were not, but they certainly fit the bill.
But even if the Zelda-esque field doesn't make it into the final set, there's a strong chance the final set will have a similar appearance.
Continue reading

"8 Lives Left and Gameboy Evolutions"